Visited Arishi mam for pigmentation treatment. I can see significant change within first 15 days. I am happy with the result so far. Overall my experience with the clinic is very good and staff is also very helpful.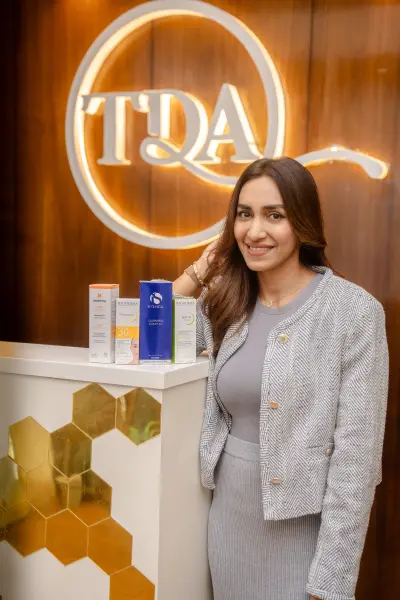 Skincare Expert Dr. Arshi Rahul has been the skincare expert in non-surgical aesthetic medicine for more than 9 years in Pune. Her facial aesthetics skills, excellent injector skills, and, most significantly, her drive to pioneer the forefront of non-surgical facial aesthetics. In 2016, she was recognized as the 'Best Skincare Expert' by City magazine for –The Ultimate Skin Care, Anti-Ageing Guide, and Laser Treatment provider.
A medical graduate who has done BHMS, DSA, and DNDP, and is currently a LASER EXPERT in Pune, Dr Arshi Rahul switched to aesthetic medicine following her lifelong passion for beauty. Dr. Arshi's pursuit of offering the Best skincare treatments led her to envision a state-of-the-art facility offering the latest skin care treatment when few people knew about skin treatments. After completing her training in the Dermo-Cosmetologist Trichologist – (Gold Coast Training Academy, Australia).
As far as any business venture goes, it would help if you were the best to push the boundaries and be successful in your field. In Dr. Arshi's case, all 3 holds were challenging for her, but the best wins. Constantly updating her techniques and extensive knowledge of the skin subject, cosmetic surgery techniques, skin rejuvenation, Botox, Fillers, Laser, and NBSP treating skin conditions, she made her presence in the city, and today she is among the best skin specialists in the city.
Best Female/Lady Skin Specialist in Pune near me/nearby
Dr Arshi is credited with pioneering various skin treatments and techniques, thus making her the Best female skin specialist in Pune city or near me/nearby. She has also played an integral part in creating awareness and acceptance of many treatments by holding workshops and seminars throughout her journey. She has also been associated with many organizations as a skincare expert and also as a panel for years, ensuring the Beauty Queen contestant has flawless glowing skin before attending pageants in the city. Today, Dr. Arshi is the most sought-after Cosmetic doctor and aesthetician recognized and awarded with multiple medical and consumer platforms. Dr Arshi is a renowned cosmetic physician you can trust for your skin. Also known as the best lady skin specialist/dermatologist in Pune and near me/nearby.
Qualification
Dermo-Cosmetologist Trichologist — (Gold Coast Training Academy, Australia).

Homoeopathic Physician – (Mumbai).
Certifications
Diploma in Skin & Venereal Diseases (SVD).

Diploma in Skin Aesthetic.

Diploma in Sensitive Skin Expert by World Health Academy, Dermatology, Botox & Fillers Injector, Certification in Thread Lift.
Awards
India Business Award for contributions in the field of beauty & aesthetics — Best Skin & Hair Consultant in Pune
Dr. Arshi is very polite and cooperative. She listens to your concerns and provide answers with explanations. The staff is also very friendly. Have been visiting TDA for 3 months now and the experience is wonderful.