Arm Contouring Treatment in Pune
"Experience effective PRP hair loss treatment in Pune for natural hair regrowth and enhanced confidence."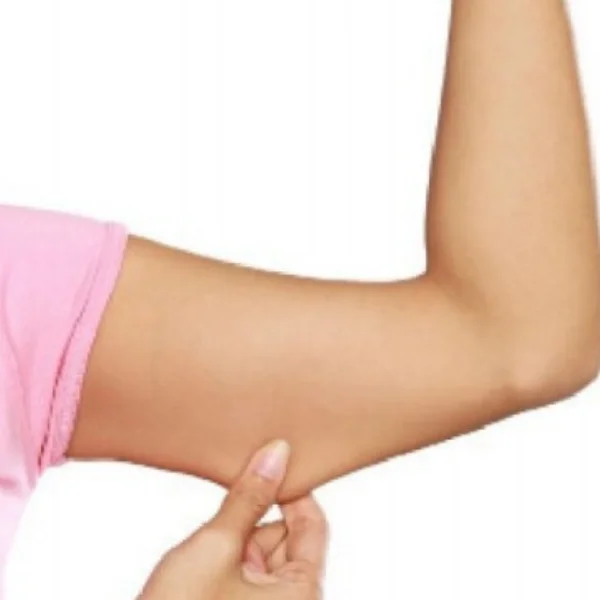 Arm contouring Treatment in Magarpatta, Kalyani Nagar Pune
One of the largest complaints I hear from patients is expounded to sagging, excess arm skin, and arm fat. Think of all the difficulties that include saggy arms:
Your clothes don't fit well

you wish to have bigger size to accommodate your arms

Your arms jiggle
Exercise will tone muscle, but it'll not tighten skin. If you lose a large amount of weight at any age, your arms can look deflated and become saggy. In many cases, sudden weight gain or loss gives you a stretch mark. In some cases, females especially have predispositions to weight in their arms, which is genetic.
At younger ages, though, your skin is also tighter if you've got bigger arms. Regardless of why your arms are saggy, the approach accustomed to addressing the case depends on your skin's tightness and the amount of fat present.
If you've got tight skin but extra fat, you'll only need liposuction. It's great when this can be an option because results are quick. If you've got loose, saggy skin, then an arm lift is best for you. It's a more involved procedure, but it's the sole thanks to significantly reducing excess, saggy skin in the treatment.
You can retrieve results if you have extra fat and skin available. Therein case, a combination of liposuction and arm lift work best has helped many of our clients to get the desired look. These are just a few of the essential concepts of arm lifts — every patient requires a different and custom approach. Suppose you wish to treat your shaggy skin call today for a consultation. Our locations are nearby, at Kalyani Nagar and Magarpatta City. We are also near Koregaon Park, Viman Nagar, Kharadi, Yerawada, Hadapsar, Malwadi, Mundhwa, and Campare, where you may find us.
How does Arm Contouring Treatment work?
Arm Contouring Treatment can be done through non-surgical procedures such as liposuction alternatives, laser therapy, or ultrasound-assisted liposuction.
Is Arm Contouring Treatment effective?
The effectiveness of Arm Contouring Treatment varies and depends on several factors such as the individual's body type, the amount of fat present, and the specific technique used.
Is Arm Contouring Treatment safe?
Arm Contouring Treatment is generally considered safe, but as with any medical procedure, there may be certain risks and side effects. It is important to consult a qualified practitioner and discuss any concerns before undergoing the procedure.
How long does Arm Contouring Treatment last?
The results of Arm Contouring Treatment can vary, but they typically last from several months to a year. Maintaining a healthy diet and exercise routine can help extend the results.
Is Arm Contouring Treatment painful?
The level of pain associated with Arm Contouring Treatment can vary depending on the technique used. Some procedures may cause discomfort, while others may be more painful. It is important to discuss any concerns about pain with the practitioner prior to the procedure.
Why Choose The Daily Aesthetics clinic for Arm contouring Treatment in Magarpatta, Kalyani Nagar, Pune
Here are some reasons why you should choose us for Arm Contouring treatment in Pune, Kalyani Nagar, and Magarpatta City.
Highly experienced and passionate

Dermatologist Specialist in Pune for Arm Contouring treatment.

US-FDA-approved equipment and best treatment protocols

Personalized patient care.

Ongoing Support and Aftercare

We are at Kalyani Nagar and Hadapsar (Magarpatta City). near Viman Nagar, Kharadi, Yerawada, Hadapsar, Malwadi, Mundhwa, and Camp.
If you want to get an Arm Contouring Treatment for yourself? If you are looking for Arm Contouring Treatment in Pune or a Dermatologist specialist for Arm Contouring Treatment near me, then don't hesitate to contact us. For more information, you can call us at +91 96738 58066 / +91 97685 55421 Or walk into Kalyani Nagar & Magarpatta City located clinic nearest you.
Meet Our Dermatologist Specialist — Dr. Arshi Rahul
Arm Contouring Treatment is a popular body care procedure offered by The Daily Aesthetics, under the expert care of Dr. Arshi Rahul. This innovative treatment is designed to enhance your body's natural beauty by providing a flawless complexion. Dr. Arshi Rahul's skill and expertise in this field ensure that clients receive a customized and safe experience, leaving them with radiant, glowing skin. Whether you're looking for Arm Body Contouring Treatment, The Daily Aesthetics is your pathway to a more confident, beautiful you.
On laser hair reduction, Bridal treatment package, advanced Hydrafacial Ritual, Hollywood facial, PRP treatments, and Anti-ageing treatments. 
What Are You Waiting For...
We believe in a transparent costing procedure with no hidden charges.
From 2 years I m taking treatment from arshi mam and believe me she is too good while giving me treatment on my pigmentation.. my dark spots has become little brighter now... Will continue my every treatment with her in lifetime, thank you.