Breast Lift Treatment in Pune
"Find expert breast lift treatments in Pune for a rejuvenated and uplifted appearance."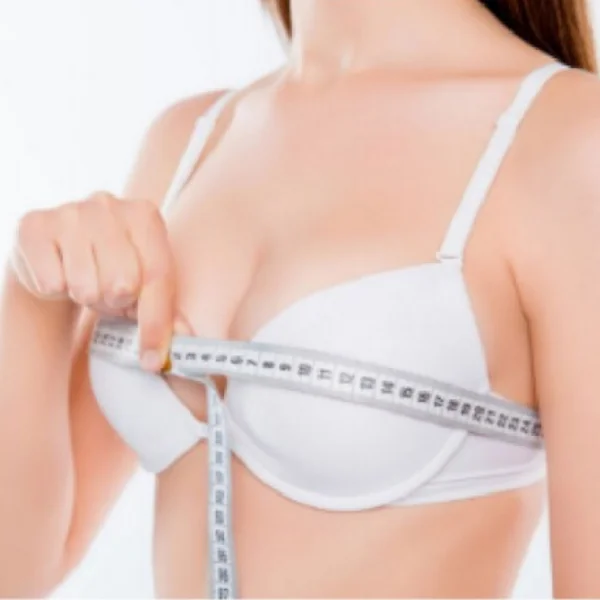 Breast Lift Treatment in Magarpatta/ Kalyani Nagar In Pune:
Our Non-Surgical Breast lift treatment in Pune is particularly designed to give you fuller and firmer breasts. The painless procedure will turn out immediate results, with additional long-lasting results if you undergo this treatment. Unlike surgery, our Breast Lift treatment in Magarpatta / Kalyani Nagar is designed to enhance your body's assets in a safe, natural way while not breaking the bank. Breast lifts raise the breasts by removing excess skin and altering or tightening the surrounding tissue to reshape and support the new contours of your breasts.
Your breasts often change over time, losing shape, firmness, and elasticity because of many factors, like pregnancy, breastfeeding, weight fluctuations, aging, gravity, and heredity. Breast lifts help to rejuvenate your figure to give you a younger profile.
Our Non-Surgical Breast Treatment in Pune Lift is an alternative to additional invasive procedures for elasticity and correcting skin laxity and might be done by injecting PRP, PRP Thread Lift, HIFU, and Lipolysis. The benefit of a breast lift as we know it's a non-invasive procedure to remove excess skin and give a firm and tighter youthful look when it comes to your outer appearance. It also helps in reducing the size of Areolas if enlarged over a period of time.
A Breast Lift is a cosmetic surgical procedure that raises and reshapes sagging breasts, restoring a more youthful appearance.
How does a Breast Lift work?
A Breast Lift involves removing excess skin, repositioning the breast tissue, and reshaping the breasts. The procedure may also include the use of breast implants to add volume.
Is a Breast Lift effective?
A Breast Lift can be highly effective in improving the appearance of sagging or drooping breasts, restoring a more youthful and lifted look.
How long does a Breast Lift last?
The results of a Breast Lift can last several years, but the duration can vary based on several factors such as aging, weight fluctuations, and pregnancy.
Is a Breast Lift painful?
A Breast Lift can be associated with some pain and discomfort, but this typically subsides within a few days to a week. Pain medication may be prescribed to manage any discomfort during the recovery period.
Why Choose The Daily Aesthetics clinic for Breast Lift Treatment in Hadapsar, Koregaon Park?
Here are some reasons why you should choose us for Breast Lift Treatment in Pune, Kalyani Nagar, Magarpatta City.
 Highly experienced and passionate 

Dermatologist Specialist in Pune for Breast Lift Treatment

 US-FDA-approved equipment and best treatment protocols

 Personalised patient care.

 Ongoing Support and Aftercare

 We are at Kalyani Nagar and Hadapsar (Magarpatta City). near Viman Nagar, Kharadi, Yerawada, Hadapsar, Malwadi, Mundhwa, and Camp.
If you want to get a BB Glow Facial Treatment for yourself? If you are looking for Breast Lift Treatment in Pune or a Dermatologist specialist for Breast Lift Treatment near me, then don't hesitate to contact us. For more information, you can call us at +91 96738 58066 / +91 97685 55421 Or walk into Kalyani Nagar & Magarpatta City located clinic nearest you.
Meet Our Dermatologist Specialist — Dr. Arshi Rahul
Breast Lift Treatment is a popular body procedure offered by The Daily Aesthetics, under the expert care of Dr. Arshi Rahul. This innovative treatment is designed to enhance your body's natural beauty. Dr. Arshi Rahul's skill and expertise in this field ensure that clients receive a customized and safe experience, leaving them with radiant, glowing skin. Whether you're looking to conceal imperfections, reduce fine lines, or simply achieve a more youthful appearance, Body Breast Treatment at The Daily Aesthetics is your pathway to a more confident, beautiful you.
On laser hair reduction, Bridal treatment package, advanced Hydrafacial Ritual, Hollywood facial, PRP treatments, and Anti-ageing treatments. 
What Are You Waiting For...
We believe in a transparent costing procedure with no hidden charges.
As soon as I walked in to the clinic, I was impressed by the clean, modern facility and the friendly staff who greeted me. Thank you team for such a great experience and would be back for such a great treatments.