"A derma/chemical peel rejuvenates skin by removing damaged layers, revealing a smoother, youthful complexion."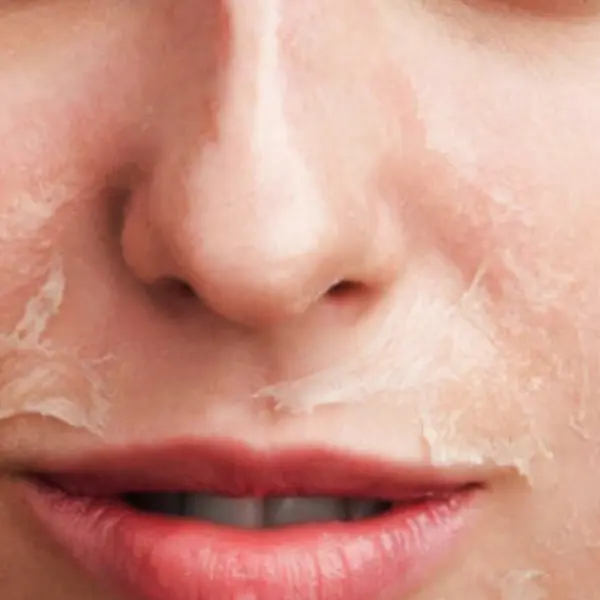 Best Derma/Chemical Peel in Kalyani Nagar, Baner & Kharadi in Pune
Everyone experiences skin aging naturally, but it is not always preferred. Age-related symptoms can take many distinct forms. Some people appear older than others. Skincare, lifestyle, extreme weather, and even genetics can all have an impact on how we look from year to year.
A chemical peel in Pune exposes the younger-looking skin beneath by removing layers of skin with a chemical solution. Chemical peels can lessen or improve fine lines and wrinkles, acne, scars, uneven skin pigmentation, and other skin flaws. The sort of skin issue you are treated for and the depth of your peel is determined by several chemicals.
A chemical peel, also known as chemexfoliation or derma peeling, uses a chemical solution to improve the appearance of your skin. This process damages the layers of your skin by applying a chemical solution to it. the skin layers start to peel off over time, revealing skin that looks younger. The new skin is often smoother, more even in tone, less creased and wrinkled, and has a more luminous complexion.
Where can I get the best Derma Peel or chemical peel treatment in Pune & Pimpri-Chinchwad?
Trustworthy Known-derma clinic Pune is where the Daily Aesthetics Skin Clinic is situated. The consumers enjoy outstanding service a lot. If you want the best Derma Peel Or Chemical Peel in Kalyani Nagar, Baner & Kharadi in Pune, contact experts for the desired outcomes. Our locations are near, Kalyani Nagar, Baner and Kharadi City, we are also near Koregaon Park, Viman Nagar, Kharadi, Yerawada, Hadapsar, Malwadi,
Mundhwa, Campare where you may find us. For a more thorough discussion, drop by The Daily Aesthetic Clinic in Kalyani Nagar, Baner & Kharadi City, Pune.
When should one have a chemical peel?
Chemical peels are used to improve your skin's tone and texture and treat specific skin disorders. The hands, neck, and face are the most typical areas for chemical peels. They may assist in lessening or enhancing the following:
 Fine lines around the lips or beneath the eyes, as well as wrinkles from aging, genetics, and sun damage.

 Specific forms of acne.

 Minimal scarring

 freckles, liver spots, age spots, sun spots, and uneven skin tones.

 Actinic keratosis is a term for precancerous scaly lesions.

 Scaly areas, dry skin, and a poor complexion.

 Melasma is caused by taking birth control medications or becoming pregnant.
Are all skin types appropriate for a Chemical Peel?
In general, superficial peels are beneficial for all skin types. However, you run a higher risk of having a darkening of your skin after treatment if you have a darker skin tone. Post-inflammatory hyperpigmentation is the medical term for this syndrome. You should consult your dermatologist about various less drastic procedures to lower the chance of hyperpigmentation if you have a naturally darker skin tone.
Furthermore, chemical peeling may not be suggested if you:
A background of unusual skin scars.

Have scars that are more vividly colored.

Having skin problems or using medications that can aggravate your skin.

Cannot avoid the light during the healing process.
How do chemical peels work?
As an outpatient procedure, a chemical peel can be carried out in a surgery center or in the doctor's office. While your eyes and hair are shielded, your skin will be thoroughly washed with a substance that removes extra oils.
A chemical solution is then applied to your skin in the following phase. Common chemical remedies include glycolic acid, trichloroacetic acid, salicylic acid, lactic acid, or carbolic acid (phenol). Each type of chemical penetrates to a particular depth of the skin, causing controlled damage, before peeling away to show a fresh layer of skin.
Different chemical mixtures produce various outcomes. The chemical you choose depends on your objectives. The depth of your peel will be decided along with your dermatologist.
light ("lunchtime") chemical peel.
Chemical peels are frequently applied in series and offer gradual improvement. The skin's epidermis is stripped off. If you want to encourage a healthy glow, this option might be perfect for you if you have fine lines, acne, uneven skin tone, or dry, rough skin from sun exposure. There may be little to no downtime after this kind of peel, and recovery could take a few hours to a few days.
Medium Chemical Peel
Your skin has a smooth, youthful appearance after a medium chemical peel. Your skin is exfoliated down to its outermost layer and a portion of its middle layer. If you have fine to moderate wrinkles, age spots, uneven or moderate skin discoloration, acne scarring, or any of these conditions, this option might be the best for you. It may take a week or longer to recover from this kind of peel, and some downtime will be necessary.
Deep Chemical Peel
The most striking effects come from a deep chemical peel. Your skin's lower middle layer is reached by this substance. A deep peel requires more recovery time. If you have actinic keratoses, which are precancerous growths, deep acne scars, moderate lines and wrinkles, substantial sun damage, blotchy skin, or any of these conditions, this option might be the best for you. It can take up to eight weeks to prepare for a deep chemical peel. Specific guidelines will be given by your doctor. If used on your face, a deep chemical peel is a one-time-only procedure that necessitates a lengthy recovery period.
What Results Can I Achieve with a Perfect Derma Peel In Pune?
Following a chemical peel, patients are frequently delighted with the results and come back for more peels. The skin should have a smoother texture and a more youthful appearance after the initial peeling phase. The majority of patients should schedule two to four sessions, at least four weeks apart, to get the best outcomes.
How much does a chemical peel cost in Pune?
Chemical peel treatment costs in Pune 1800 INR. At The Daily Aesthetics Clinic in Pune's Kalyani Nagar and Kharadi City.
Why Choose The Daily Aesthetics Clinic for chemical peel treatment in Kalyani Nagar, Baner, and Kharadi?
Here are some reasons why you should choose us for chemical peel treatment in Pune, Kalyani Nagar, Baner and Kharadi City.
Highly experienced and passionate Skin Specialist in Pune for chemical peel treatment.

Personalized patient care.

Ongoing Support and Aftercare.

We are at Kalyani Nagar, Baner, Viman Nagar, Yerawada as well as Hadapsar (Kharadi City).
Do you want to get a chemical peel treatment for yourself? If you are looking for chemical peel treatment in Pune or a skin specialist for chemical peel treatment near me, then don't hesitate to contact us. For more information, you can call us at +91 96738 58066 / +91 97685 55421 Or walk into Kalyani Nagar , Baner & Kharadi City located clinic nearest you.
Meet Our Skin Specialist — Dr. Arshi Rahul
The Daily Aesthetics in Pune, led by the renowned Dr. Arshi Rahul, is a top destination for derma and chemical peel treatments. Dr. Arshi Rahul's expertise and commitment to skincare excellence have earned the clinic a stellar reputation in the field. With a focus on personalized care and the use of cutting-edge techniques, The Daily Aesthetics is the go-to place for individuals seeking professional and effective derma and chemical peel services in Pune
Best Aesthetic Clinic In Pune
The Daily Aesthetics only uses high-end technology, ensuring our patients experience the least discomfort and receive the best possible results.
What Are You Waiting For...
We believe in a transparent costing procedure with no hidden charges.
I have been visiting The Daily Aesthetics for the past few months. I have seen a drastic change in before and after treatment. My skin looks better than before. Peeling sessions have removed my Tan and dullness of my skin. MNRF treatment has healed my scars and pores. Dr. Arshi is very polite and friendly even the staff.