"Consult a dermatologist for safe and effective skin tag removal options."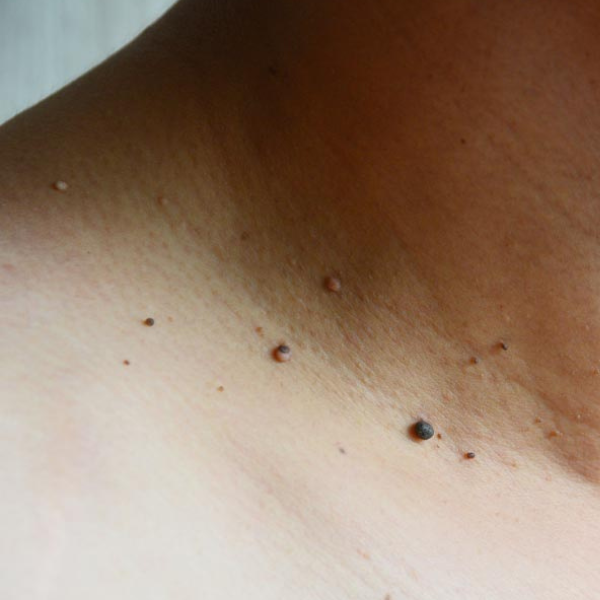 Skin Tag Removal in Kharadi / Kalyani Nagar, Pune
Searching for the best skin care dermatologist in Pune Nearest are Kalyani Nagar and Kharadi City. Or are you looking for Kalyani Nagar & Kharadi City's best dermatologist in Pune? The Daily Aesthetics is a one-stop skin clinic in Pune that can address all your skin issues and beauty needs. Lovely Pune is gives it his strongest recommendation.
Where can I get the best Skin Tag Removal Treatment in Kalyani nagar & Kharadi city, Pune?
The best skin care dermatologist in Pune is the Daily Aesthetics Skin Clinic. We are situated in Kharadi City and Kalyani Nagar. The Daily Aesthetics has successfully removed skin tags from over 1,500 patients, all pleased with their care. Suppose you wish to receive care from a qualified dermatologist in Pune. The closest daily aesthetics clinic is located in Kalyani Nagar and Kharadi city.
Skin tags are tiny flesh-colored or brown growths that hang on the skin. They're quite common and harmless. Skin tags can vary in size from a couple of millimeters up to 5cm wide. They're typically found on the armpits, neck, under the breasts around the groin, or even, at times, grow on the eyelids.
Skin tags can develop in any age group to anyone. Pregnant ladies could be a lot seemingly to develop skin tags caused by changes in their internal secretions level.
Some individual develops them for no apparent reason. Skin tags tend to grow whenever skin rubs against skin covering. Skin tags are harmless and don't cause any discomfort or pain.
However, you will wish to think about getting them removed if they are ugly and have an effect on your vanity or if they shag on clothing, or you may bleed due to jewelry rubs on it. Skin tags fall off on their own if the tissues have twisted and died from lack of blood supply.
If a skin tag is disconcerting you, take into account creating a meeting with a personal clinic to get it removed. Skin tags will be frozen off. The application of nitrogen liquid will make you feel a biting pinch for 3-5 seconds. The pain quickly fades away in less than 15 min. Because the skin thaws out, the chilled nerves can recover and operate at totally different rates.
Based on the size of the tag, we will advise you appropriately if the approach is possible. If you want the skin tags removed, you need to consult a good dermatologist, as the removal method will depend on the size and place of the tag.
Why Choose The Dalily Aesthetics clinic for Skin Tag Removal Treatment?
Here are some reasons why you should choose us for Skin Tag Removal treatment in Pune.
 Highly experienced and passionate Skin Specialist in Pune for Skin Tag Removal treatment.

Personalized patient care.

Ongoing Support and Aftercare

US-FDA-approved equipment and best treatment protocols

We are at Kalyani Nagar as well as Hadapsar (Kharadi City).
If you want to get rid of Skin Tag Removal from your body? If you are looking for Skin Tag Removal treatment in Pune or a skin specialist Skin Tag Removal treatment near me, then don't hesitate to contact us. For more information, you can call us at  +91 96738 58066/ +91 97685 55421 Or walk into Kalyani Nagar & Kharadi City located at The Daily Aesthetics clinic nearest you.
Meet Our Skin Specialist — Dr. Arshi Rahul
For more than ten years, Dr. Arshi Rahul and The Daily Aesthetics Clinics in Pune (Kalyani Nagar & Kharadi City) have adhered to stringent procedures for skin treatments like skin Tag Removal. She has treated hundreds of patients with cutting-edge Skin Tag Removal Treatments. Because of this, Dr. Arshi Rahul is regarded as one of Pune's best skin care specialists for skin-tag Removal treatments.
On laser hair reduction, Bridal treatment package, advanced Hydrafacial Ritual, Hollywood facial, PRP treatments, and Anti-ageing treatments. 
What Are You Waiting For...
We believe in a transparent costing procedure with no hidden charges.
Treatment at TDA is very good. Doctor is very kind and understanding. Staff is also very polite..l got very good results for my skin and hair.. I recommended TDA to my friends as well.